STORCH INDUSTRIE-ANLAGEN GmbH is the exclusive European representative of MARUNAKA Tekkosho Inc., Shizuoka / Japan and your competent partner for one-of-a-kind lengthwise slicers for slicing timber and peeling different synthetic materials among others, including related technology like precise knife grinding.

Already since 1973 MARUNAKA has been successfully manufactured patented lengthwise slicers which are mainly used in the wood working industry. In the meantime, nearly 1,000 slicers have been installed and used worldwide.
Due to decades of experience in this lengthwise slicing technology, STORCH is your reliable and competent partner in Europe for the production of lamellae (slats) and veneers.
The extensive KNOW-HOW of MARUNAKA has been used intensively since 2000 for advanced development of special lengthwise slicers for special applications in order to peel various types of synthetic materials using this lengthwise slicing technology.
Veneers / Lamellae (Slats)
Each single piece of timber is unique!
Due to slicing in lengthwise direction of the wood grain sliced veneers and lamellae (slats) are of highest quality. Our lengthwise slicing technology stands for decades of experience and KNOW-HOW in the development and construction of these slicers.
Synthetic materials among others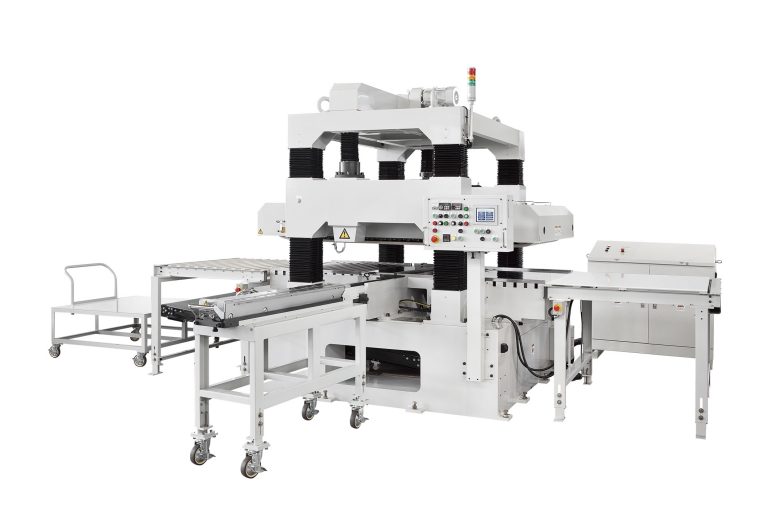 No dust – no waste!
Our long experience in lengthwise slicing technology for the wood industry led as early as 2000 to the successful enhancement and construction of highly efficient and precise slicers for slicing various kinds of different synthetic materials as well as structural foams (PE, PET, PU, PVC etc.).
With your rigid foam material we provide test slicing!
High performance Resins and other Synthetics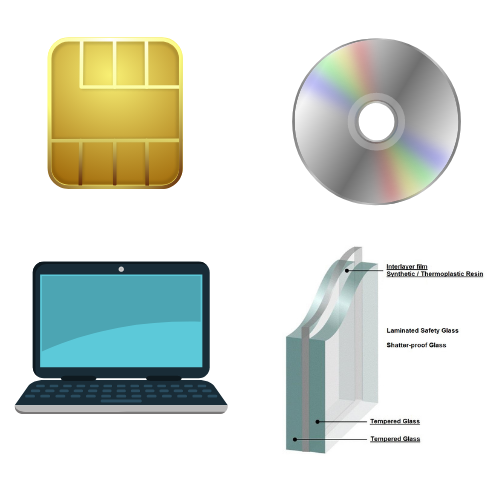 We slice successful also various special synthetics!
During the last 20 years we developed various special slicers based on our customer requirements from the HIGH-TECH-Industry for slicing various types of resin and synthetic based materials very thin (thickness <500μm).
Our Specialities: High performance slicing of resins e.g., for the production of various electronic components and other special applications.

We organize slicing tests in our factory in Japan with your material.
Knife grinding / Lapping - Knives >1,000 mm​
Always perfect sharp knives!
This high precision knife grinders are based on decades of experience with our SuperSurfacers, which require special treatment of the knives in order to produce super fine wooden surfaces.
The experience that was gained was transferred to all our lengthwise slicers and our knife grinders. 
Knife grinding / Lapping - Knives <1,000 mm​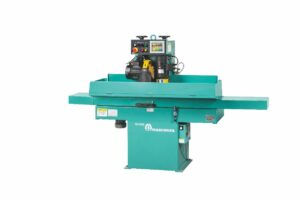 Grinding and lapping in one process!
Our precision knife grinders from MARUNAKA are based on decades of experience and know how. For the production of fine surfaces precise grinding and lapping of the knives are required to produce fine surfaces of all kinds and therefore belong to our delivery program.
Faster? No problem!
Increase the production capacity of the lengthwise slicer through our customized automation systems.
Super surfacing instead of sanding!
Super surfacing is THE alternative to regular finishing (sanding).
In the Japanese culture, super surfacing of wooden surfaces has been deeply rooted for decades, in contrast to Europe, while in Europe, in most cases, sanding of wooden surfaces is common.
Compared to sanded surfaces, super surfaced wooden surfaces are incomparably smoother and at the same time more decorative. Such surfaces can be compared to polished surfaces. In addition, super surfaced surfaces are also water and dirt repellent and often do not require any additional surface treatment.
Super Surfacers have been successfully built by MARUNAKA since around 1970. Worldwide there are several thousand machines in operation.
You will receive qualified information and competent technical support from the exclusive European representative for SuperSurfacers from ARCO BALENO in Switzerland.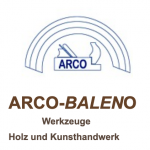 Storch Industrie-Anlagen GmbH
Eilenau 123
GER 22089 Hamburg / Germany