Synthetic materials, structural foams, CMP pads among others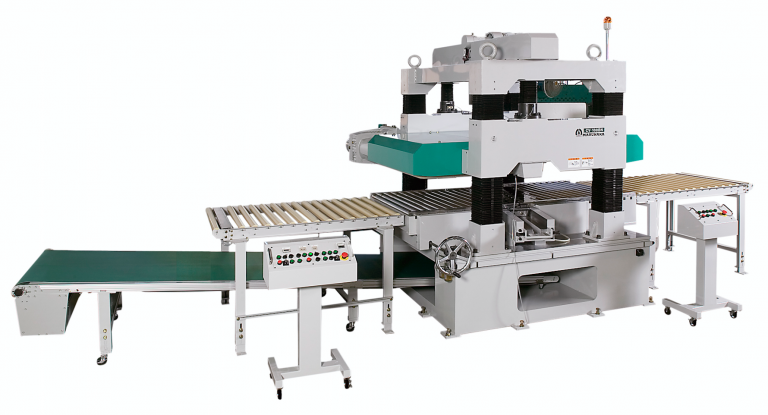 You must slice or peel synthetic materials? This is our solution for you!
Our lengthwise slicers are outstandingly suitable for the production of thin panels from structural foam blocks.
With these special slicers from MARUNAKA, the individual structural foam blocks are successfully peeled into individual panels with high speed, maximum precision and high production capacity. There is no need of additional finishing such as sanding or calibration. Despite the high production capacity, the energy demand of the slicer is very low. Ergonomic operation of the machine.
Save money and save your staff too.
Different kinds of structural foams like PU, PET, PE, PMI and PVC with a density between ~60-300 ρ(kg/m³) can be peeled.
The structural foam blocks are automatically peeled down completely until reaching the so-called back board (<10mm). Afterwards in a separate operation the back board will be peeled down completely.
No dust is produced during peeling the structural foam. As a result, the working atmosphere for the employees is not burdened and investments into dust suction systems are not required.
Technical features.
No special pre-treatment is required for peeling the different kinds of structural foams.
Our slicers can peel blocks of unlimited lengths. Our slicers are designed for the most commercially available foam block dimensions. For example: max. block width up to 1,300mm and max. block thickness of ~500mm.
The range of thickness of peeled structural foam panels starts at ~0,5mm and ends at ~5,0mm and depends on the particular type of structural foam.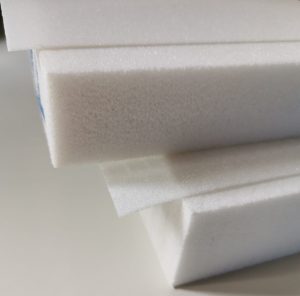 Our simple user-friendly tool quick-changing system for increasing your productivity.
MARUNAKA's tool quick-changing system for peeling structural foam guarantees extraordinarily high production capacities. Within shortest time, the slicer is ready to start again after changing the tool system. With this quick-changing system, a quick change between different panel thicknesses and the different types of structural foam to be peeled, is guaranteed.
Our slicers are basically tailor-made and engineered by MARUNAKA according to the individual requirements and installed in your factory by our specialized staff. Start-up and qualified training of your staff are integral part of our scope of supply resp. services. In general, all slicers are equipped with PLC control.
The slicer as well as the Automation are always TUEV-SUED Germany certified which means CE conform.
Test slicing with your structural foam.
Please send us your structural foam sample material for testing. Let yourself be convinced by the test result. Our peeling technology is the fastest way to your finished product. Please contact us beforehand for individual coordination regarding test slicing.
Tailor-made automations for our slicers are an integral part of our delivery program. We are happy to take on your challenges at any time!
Our outstanding tool grinding technology.
With us you have a reliable partner to find the solution! In conjunction with our high-quality precision knife grinder, you get highest quality of the sliced structural foam panels for your customers. Furthermore, maximum sharpness, maximum durability and long-life time of your knives is guaranteed. Therefore, you always supply precisely sliced structural foam panels to your customers.
Your competent partner.
Our competence in development and construction of special slicers for synthetics, in particular for peeling structural foams, is based on our more than 45 years of worldwide experience of our lengthwise slicers, for the wood working industry among others.
Already 1975 MARUNAKA received the first international patent for lengthwise slicers. The further development of this technology leads into slicing machines among others also for peeling synthetics like strucutral foams.
MARUNAKA offers individual customized solutions after professional tests.

Slicer for synthetic material
Machine in Testmodus before installation at company
Storch Industrie-Anlagen GmbH
Eilenau 123
GER 22089 Hamburg / Germany